Instructions for reporting a day/event/experience
From KCHR
To report your day/experience click the link 'Share Your Experience' in the DKP website. You will be directed to the home page of 'Documentation of Everyday Life'. You can see the recent posts in the two sections i) A day in the life of a Malayalee ii) I have an event or experience to report.
To see all the posts belonging to a particular category, you can either click on the category heading in the home page or the link in the side panel (under Categories).
You can read a particular post by clicking on its headline.
For reporting your day/experience, you should register to the website. Even if you have an account in DKP, you should create a separate account for 'Documentation of Everyday Life'.
To register click on 'Registration' in the menu bar and furnish the details. After registration, please check your e-mail and activate your account(If you do not find the mail in inbox please check 'spam' folder).
Log in to the website using your username and password.
To add a new post click the link 'Share your experience' in the side panel. You can also add a new post by clicking 'New' in the title bar.
You may type either in Malayalam or in English.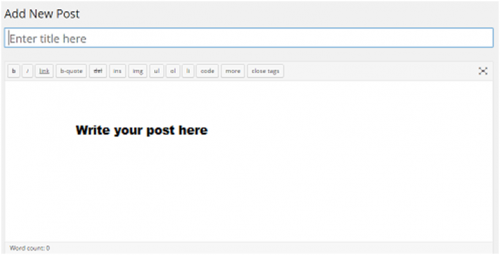 Click on the symbol at the bottom of the text editor to type in Malayalam
To toggle between English and Malayalam typing click on the symbol at the bottom of the text editor window or use ctrl + g.
Type the Malayalam word using English letters and press space bar to view it in Malayalam (for example, type 'enik' and press space key to display 'എനിക്ക്')
Please choose a category of the post before submitting for review.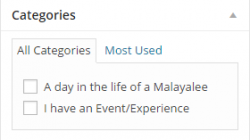 Your post will be published on approval by the administrator.
You may also save your post as 'Draft' by choosing the 'Save Draft 'option in the right panel.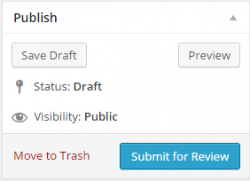 You may see the preview of the post by choosing 'Preview' on the right side panel of the text editor. Preview will give you an idea of how your post will be displayed after publishing.
You can manage your Account by the tools in the 'Dashboard'. To go to 'Dashboard' keep the cursor on 'Documentation of Everyday Life' in the top panel.


To upload your profile photo please go to 'Dashboard' and select 'Profile' and add your photo.