'A Day in My Life'- Dr. Venugopal K. Menon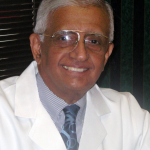 As directed by Professor Dr. P.J.Cherian, Director, Kerala Council for Historical Research & Pattanam Excavations and as designed to be included in the DKP project, I am delighted to submit 'a day in my life', as a token of the times of 2016 when I lived. It is offered to be reviewed as a vestige of the bygone eras, to get a glimpse of how life was lived, with all its preferences
and passions that may be understood, respected or derided by the prevailing customs of the times, preferably a few millennia into the future.
As one who believes and boasts that my life, my eight decades of existence on earth has experienced the most remarkable changes in the history of humanity, I would hesitate to envision similar set of changes anytime in the future, even including some miraculous metamorphosis of technology, gene modulation and manipulation of biological norms as we conceptualize now.
Being born into a middle class Kerala Hindu Nair family during the pre-independent, colonial British India and raised with minimal availability of resources in the global depression era, I claim to have been blessed with a unique childhood that conquered all the inadequacies with abundance of love from family members, relatives, teachers and friends who surrounded me.
As a child who received the first set of footwear in the sixth grade, one who studied in the dim light of kerosene lamp until electricity came in during my high school days in India, it would be ludicrous for me to have attained the enviable status of the president of a nationally reputed American organization. But that is precisely what happened in my life that remains an enigma even to me, a destiny that can certainly be considered incongruous by any standards.
Life with all its uniqueness and extremism is to be embraced as a distinct honour bestowed on each of us, a blessing to be accepted and cherished with the divine reverence that it deserves.
Let me make an attempt to depict it and how I performed.
My day begins with a prayer of recognition of being 'here', of appreciation of all the individuals and circumstances that allowed me the 'privilege', and with a 'commitment' of making an earnest attempt to offer the best I can to 'live up to' that distinction. And at the end of that day, the scrutiny of my own conscience, the most stringent of examiners would decide my rating how I have lived that day.
'A day in anyone's life' who lives for eight decades goes through tremendous adjustments and modifications as the individual grows, meets new demands and faces new situations and plays a variety of roles. As a child I was pampered by my grandparents who danced to all my tunes and often disciplined me until my skin broke out. Thathan, my paternal grand father, took me to every festival in the temples and functions in town exposing me and inculcating in me the rich and varied traditions of our precious culture. He sat with us and participated in every activity that was observed during those times, the difference of age melting away with his enthusiasm as I enriched my understanding of our traditions.
Education was enforced on me as essential an ingredient in life as air and water and food. And excellence was emphatically implied as a component without an option. As an adult I was consumed by an inevitable sense of duty, obligation and responsibility; whether it was in furthering education, performing in profession or fulfilling the role of a son, brother, husband or father. I was also drawn into being involved in the community to extend my resources and contribute for larger causes.
Looking back, I have no regrets; feeling comfortable with a sense that I did what I could and that I did the best I could. I am emphatically content and ardently convinced that it could hardly be better. And without a trace of conceit I remain humbled that I was blessed by divine sanction that allowed me to do my duties. As a routine, I made a list of chores that needed to be completed during the course of the day and made an earnest attempt to reach the goal. Often I succeeded. From a list of people to call, things to buy, people to meet, pieces to read or write, and a variety of assignments to complete. During my late
seventies, I was often surprised to observe that I stayed as busy and involved as I was when I was three decades younger.
Routine as I retired, was individually customized and distinctly different for myself and my wife Devi: Waking up by six with a prayer to my parents, ancestors, teachers and God, freshening up before proceeding to do my yoga and pranayama, leisurely going through the paper over a large cup of coffee, briefly checking on my mail and pressing demands before taking a shower and having my routine breakfast of steel-cut oats and fruits. The next two to three hours were spent calling India about once a week, on my book, papers or on social errands of writing for various organizations before we had our lunch; traditionalKerala style..then about two hours of rest which often included a short siesta.
Tea with small bites and another few hours of reading, writing, making calls and finishing up chores make up for the rest of the afternoon. Temple events were often in the evening routines, meeting my spiritual and social needs. There were also meetings and discussions interspersed as required through the week and weekends. After dinner I usually watched television; movies, games, and other programs: English movies from Netflix, Malayalam and other languages from various sources. I would rarely go to bed before midnight, since I hardly needed more than six hours of sleep. Occasional outing to meet friends, to have dinner,
to celebrate social or cultural events became rare and sporadic as I aged. Travel as I loved during my youth became strenuous and slowly dwindled.
That, in essence is a sneak view into my day as I wait for the exit, more anxious of the mode than of when.
http://outskirtspress.com/mymothercalledmeunni
Respectfully submitted,
Dr. Venugopal K. Menon
February 20, 2016
drmenon37@gmail.com